Advancing the Istanbul Process
Freedom of religion or belief is a long-standing priority of the European Union. On Monday, 8 April, the EU Delegation in Geneva hosted a stocktaking meeting on progress with the Istanbul Process – the UN international framework for combatting discrimination and intolerance based on religion or belief. The EU remains fully committed to advancing the Istanbul Process.
"Recent events, including the terrible attacks against two mosques in New Zealand, remind us that a firm, global, collective response is needed," EU Ambassador Walter Stevens said at the opening of a stock-taking meeting on the Istanbul Process, hosted jointly by the EU, Denmark and the Universal Rights Group (URG). The meeting, held in close cooperation with key stakeholders such as Pakistan, Turkey, the United States, UK, Canada and the Organisation of Islamic Cooperation (OIC), was attended by over 70 country representatives.
Launched in 2011, the Istanbul Process provides the main international policy framework for cooperation in countering religious intolerance, discrimination and violence based on religion or belief. It consists of a series of inter-governmental meetings that aim at guiding the implementation of the UN Human Rights Council resolution 16/18 on combatting religious intolerance, stigmatisation, discrimination, incitement to violence and violence against persons based on religion or belief.
EU at the UN ‑ Geneva@EU_UNGeneva
Today we host a stock-taking meeting on the #IstanbulProcess, the intl framework for combatting religious intolerance, discrimination & hatred. A packed room today shows how timely the event is! Thanks to @DKUNmisgva & @URGthinktank for co-organising.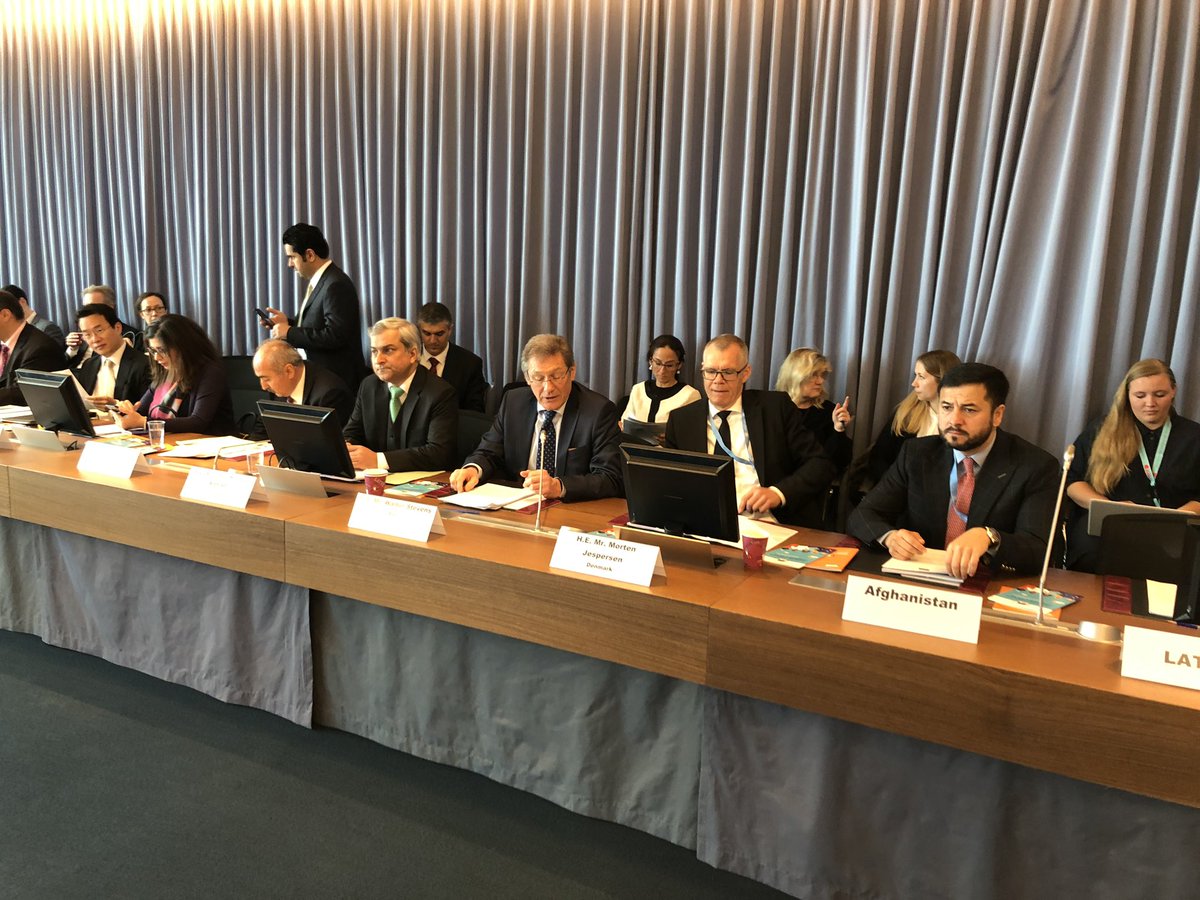 Resolution 16/18, along with its UN General Assembly sister resolution 66/167, was adopted by consensus in 2011, and has been hailed by stakeholders from all regions and faiths as an important step forward in efforts to confront religious intolerance.
Speakers at the full-day meeting included Dr Ahmed Shaheed, UN Special Rapporteur on Freedom of Religion or Belief, the Ambassadors of Pakistan, the OIC, the UK, Canada, Singapore and Denmark, as well as various representatives of national governments, civil society and faith-based organsations.
Morten Jespersen@DKAmb_UNGva
Very pleased to co-host a full day stock take meeting on the #IstanbulProcess today, along with @EU_UNGeneva and @URGthinktank. An important part of promoting #FoRB is to fight #ReligiousIntolerance. This requires #MoreDialogue, not less.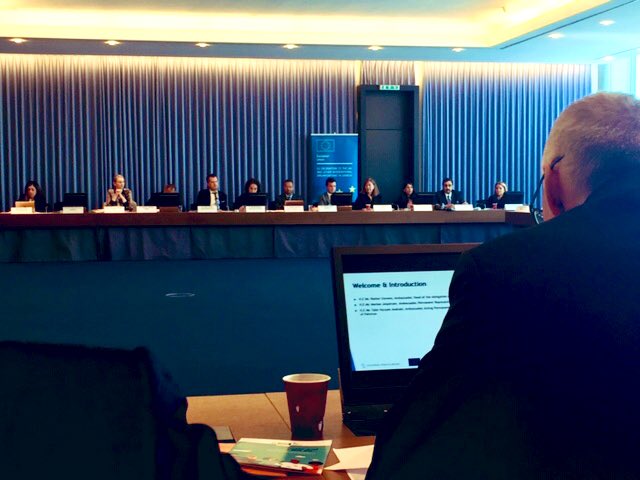 Dr Shaheed, along with other speakers, drew particular attention to the need for all actors to engage in combatting hate speech and discrimination against the worrying backdrop of heightened religious intolerance worldwide. Governments and civil society as well as political and faith leaders have to work side by side to promote inclusive societies and interfaith dialogue. Several panellists also highlighted the importance of education and religious literacy in helping counter hate speech and hate crimes.
EU at the UN ‑ Geneva@EU_UNGeneva
Education & increasing religious literacy have a key role in promoting religious acceptance, says Amb McCarney @CanadaUNGeneva at #IstanbulProcess stock-taking meeting. Letting people learn about each other & living together is vital in combatting hate & intolerance @ahmedshaheed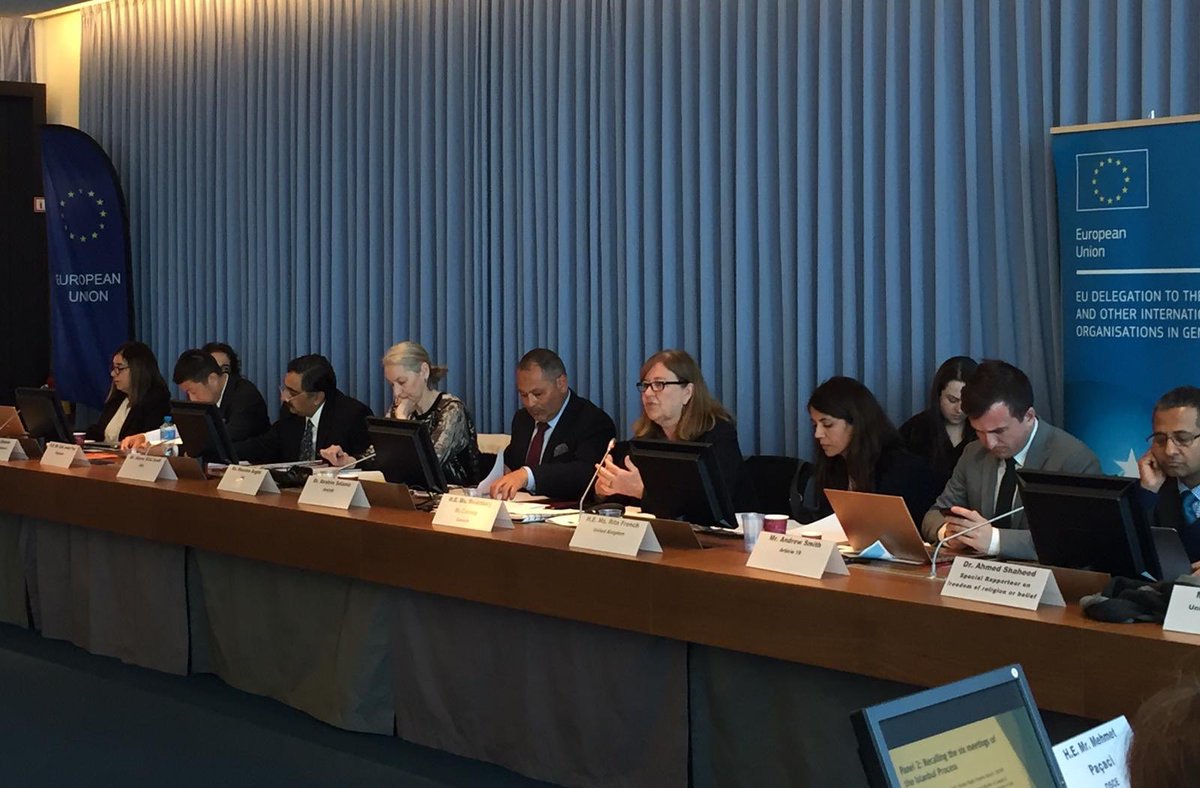 "We should strengthen our efforts to tackle the global challenges of violent extremism and hatred as well as to combat terrorism, in all its forms and manifestations, regardless of their motivation, wherever, whenever and by whomsoever committed," EU Ambassador Stevens emphasized.
The speakers further stressed that countering hate speech and hate crimes is not about supporting one community over another.
UniversalRightsGroup@URGthinktank
H.E Mr Tahir Hussain Andrabi, Ambassador, @PakUNgeneva 'The 6 meetings of the #IstanbulProcess have resulted in a rich sharing of experience and best practices. We hope today will result in a concrete proposal to host its next full meeting.' #FoRB#resolution1618
The EU focuses on the right of all individuals to believe or not to believe, as well as to freely manifest their beliefs, be it alone or in community with others. In upholding the rights of individuals, the EU is impartial and does not align with any specific religion or belief. The European Commission has recently published a new working paper entitled "Countering racism and xenophobia in the EU: fostering a society where pluralism, tolerance and non-discrimination prevail", which was presented at the stock-taking meeting by Louisa Klingvall of the European Commission's Directorate General Justice and Consumers. It outlines EU action to counter racism, xenophobia and discrimination, including against people based on their religion or belief.
EU at the UN ‑ Geneva@EU_UNGeneva
"Recent events, incl the terrible attacks against 2 mosques in New Zealand, remind us that a firm, global & collective response is needed." says EU Amb Stevens at opening of #IstanbulProcessstock-taking meeting today.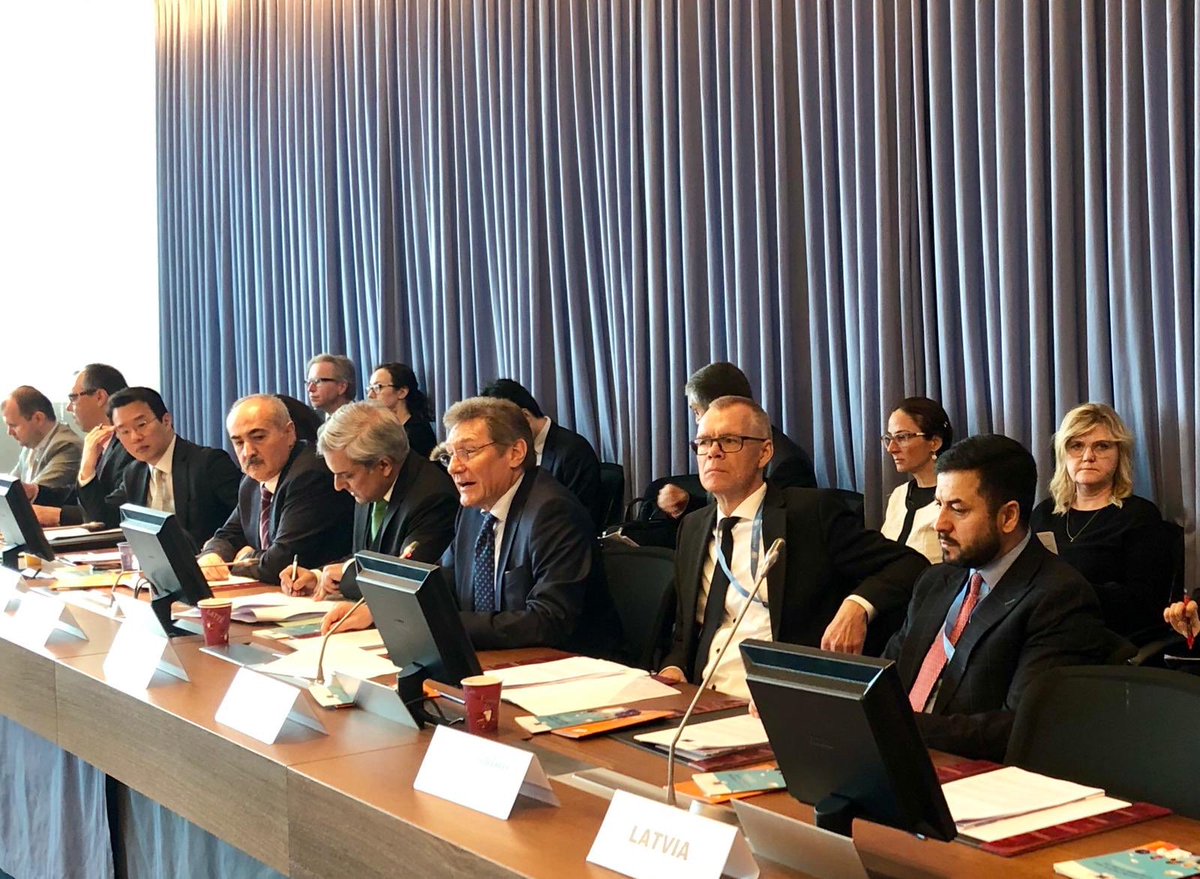 Since the launch of the Istanbul Process in Turkey in July 2011, there have been six expert-level meetings on combatting religious intolerance around the world, most recently in Singapore in 2016. Panellists at the stocktaking event highlighted the positive evidence of the impact of the meetings:  the Istanbul Process is an ideal forum for states to exchange experiences, good practices and results.

Singapore UNOG@SGPMissionGva
Thanks @EUinGeneva @DKUNmisgva @URGthinktank for organising the stock-taking meeting on the #IstanbulProcess! #Singaporehosted the last meeting in 2016 as religious & racial harmony is a top priority for us. Pleased to share our takeaways which were practitioner-centric #HRC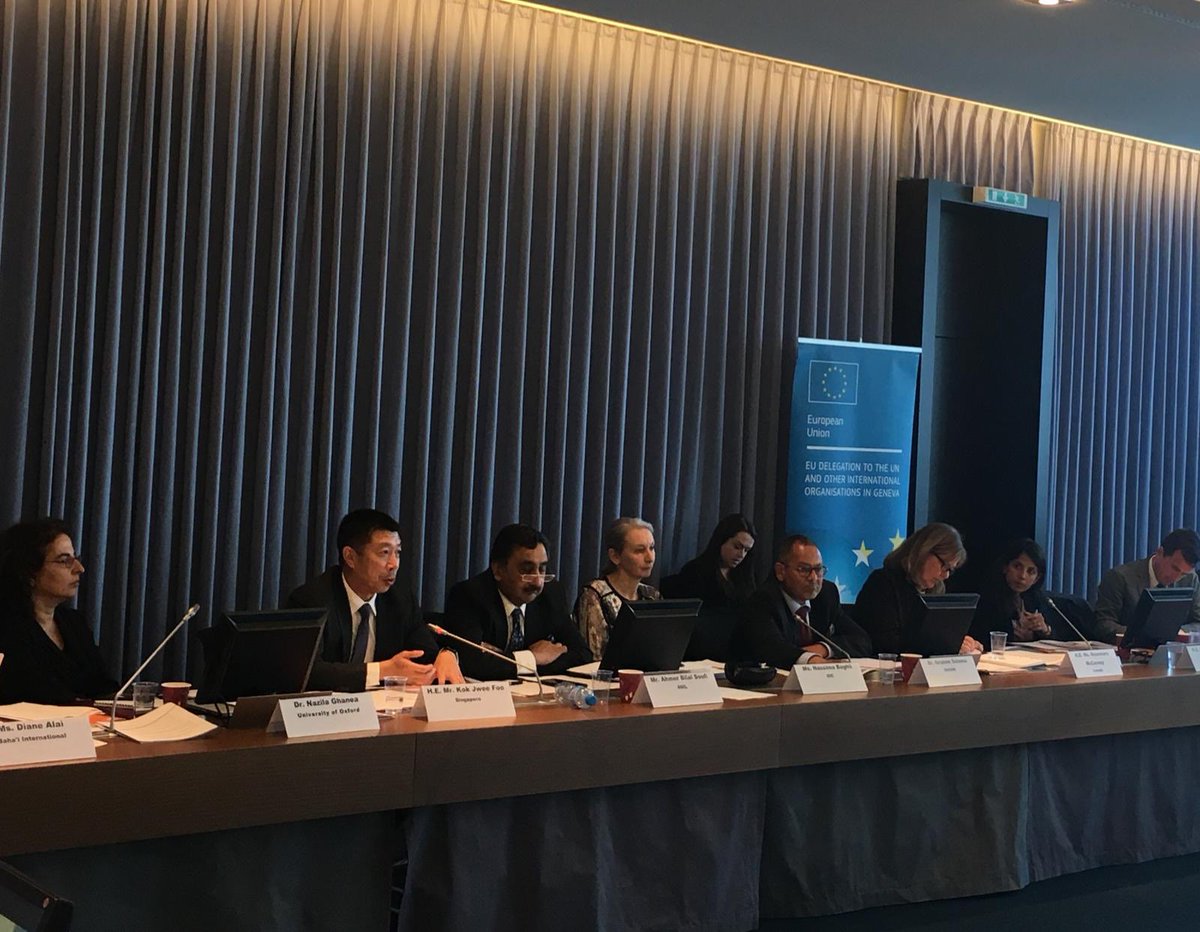 In 2013, the EU adopted a set of specific guidelines to direct the Union's external action on the promotion and protection of freedom of religion or belief. Moreover, in 2016, the EU appointed Ján Figel as the first Special Envoy for the promotion of freedom of religion or belief outside the EU. His mandate focuses on promoting interreligious dialogue as well as fostering respect for diversity.